RK Tire Center in Virginia Beach, VA | Buy or Service Tires!
We Sell Tires!
RK Subaru Is Your One-Stop Tire Retailer
RK Subaru Tire Service
Our expert team of service advisers exemplify the Truly Exceptional rating we require, with their friendly customer support. If our service advisers have any questions to better help you, or to confirm any appointments you may have, they will contact you at your preferred contact method.
Tire Rotation Virginia Beach
Make sure that your tires are wearing evenly, schedule a tire rotation appointment with the RK Subaru Service team! With a disproportion distribution of weight across your vehicles comes uneven tread wear. Rotating your tires is one way to make sure that all your tires share their even portion of the work. Schedule a tire rotation appointment today!
Schedule Tire Service Today!
Feel free to reach out to our service team with any questions you might have. Once you're ready, schedule a service appointment with our handy online service schedule portal!
New Tires in Virginia Beach
Our service team is prepared to help drivers with finding a new set of tires! Whether you're looking to purchase a set of winter, all-season, studded, or summer tires; RK Subaru can help! We're proud to offer up an expansive inventory of new tire options.
Wheel Alignment
Looking to straighten out your wheel alignment? Look to the RK Subaru service team! Whether you've noticed your tread is wearing unevenly, your steering wheel is vibrating excessively, or your vehicle pulls to one side, our service team can help! Feel free to schedule a service appointment to have our team run a vehicle diagnostic to be sure that a wheel alignment is what your vehicle needs.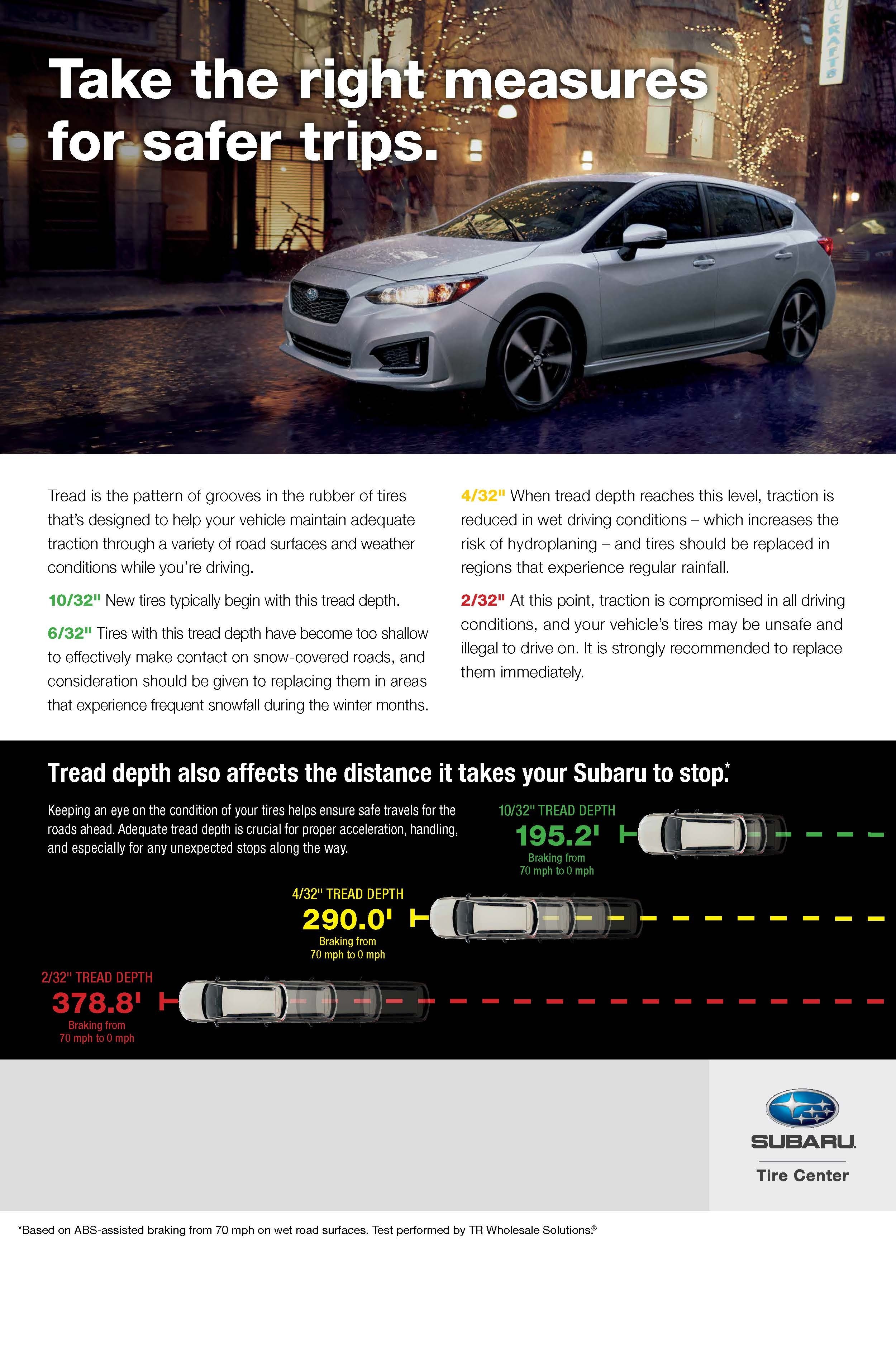 *Tire life considered over when tread reaches depth of 2/32"
Browse Special Offers
Complimentary Multi-Point Inspection
Let our Subaru Trained Service Technicians perform a thorough multi-point inspection.