RK Body Shop Technicians & Painters in Virginia Beach | Collision Center & Auto Body Shop
2681 Dean Drive Virginia Beach, VA 23452

All the RK Body Shop Technicians and Painters at RK, Virginia Beach, are certified craftsmen. Our Virginia Beach Body Shop is the choice of major insurance companies because they know the RK Body Shop staff will perform top quality workmanship and treat every customer fairly. We are certified at the gold level (the highest certification possible) with the nationally recognized I-Car body shop professional organization. Our state-of-the-art downdraft paint booth gives the finest finishes available outside of the factory.
Body Shop Estimate Process
Our RK Body Shop will be happy to give you a free estimate for any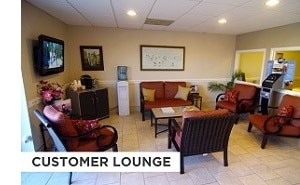 body or paint work you may need. Simply call for an appointment at 757-431-6531 or stop in at your convenience. We will be happy to assist you with all of your insurance claims and will act on your behalf to expedite your repair.  Or, feel free to email the Body Shop Manager, Pat Howard at phoward@rkautogroup.net for more information.  Thank you for your interest.
We happily fix vehicles of all brands, including Ford, Chevrolet, Mistubishi, Toyota, Honda, Mercedes-Benz, Lincoln, Subaru, Mazda, Dodge, Chrysler,  Fiat, Volkswagen, Suzuki, Acura, Audi, BMW,  GMC, Kia, Hyundai, Smart,  Plymouth, Hummer,  Oldsmobile, Pontiac, Cadillac, Buick, Lexus, Saturn, Porsche and more,  Just ask!
We service those consumers and businesses living in the Eastern Virginia including surrounding cities of Fort Story, Lillian Vernon, Little Creek, VA and Knotts Island, NC and beyond!
Additional auto body services
We also provide car window tinting, paintless dent removal, auto body rust repair, wheel restoration and detailing services. Our skilled auto body team is ready to make your car shine!