PCF; Protecting Children Foundation
and Virginia School Boards Association Conference with local, city and state leaders to
Fight our Children's opioid crisis
.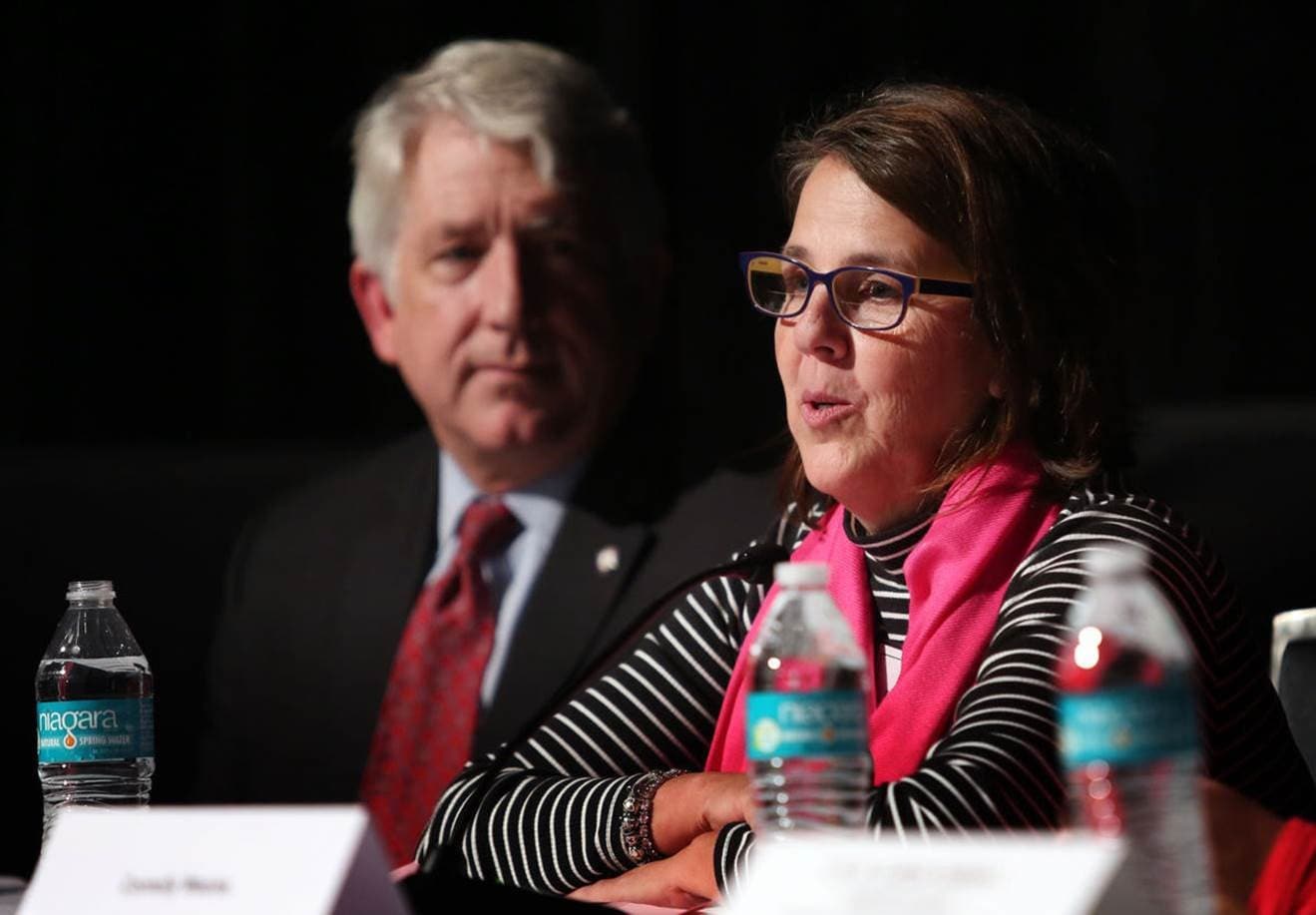 Fighting opioid crisis, Virginia Beach schools are using drug curriculum starting in 1st grade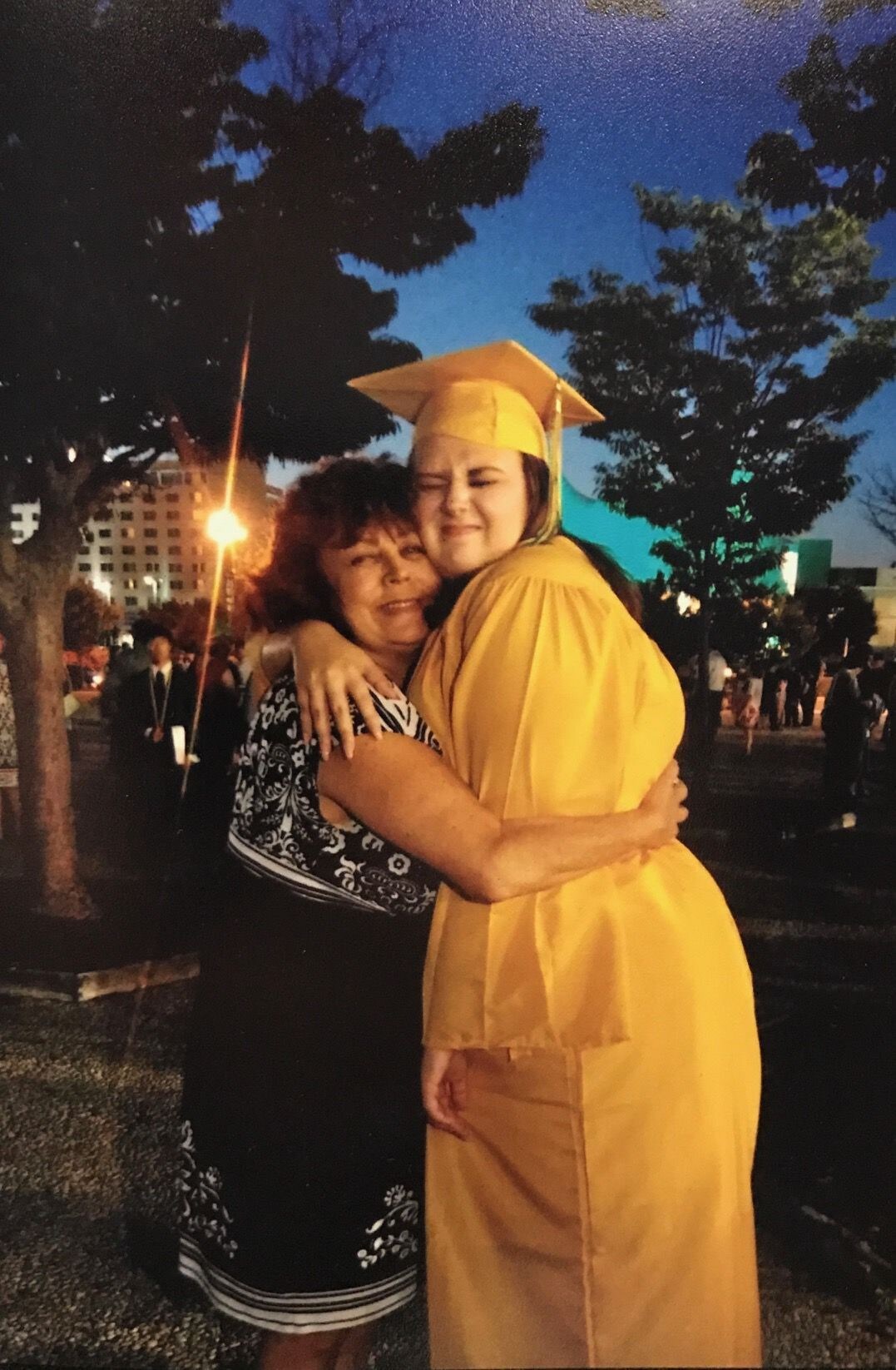 Fighting opioid crisis, Virginia Beach schools are using drug curriculum starting in 1st grade

Brooke Mitchell was 17 when she told her parents she was addicted to heroin. She had been an honor roll student at Bethel High School in Hampton. Then she started hanging around with the wrong circle of friends, her mother said. Less than a year and a half later - just months after her graduation - Brooke died of an overdose.
The number of opioid-related deaths is soaring, causing President Donald Trump recently to call the crisis "a national emergency." In Virginia, the death total has increased every year since 2012. It surpassed 1,100 last year, topping the state's number of traffic fatalities.Local school divisions are trying to do their part to fight the epidemic.
Next week, Virginia Beach will begin the second year of a ramped-up effort in which children as young as first grade will learn about the risks of prescription drugs.
Brooke's mother, Diana Mitchell, said she believes her daughter would still be alive if the dangers of opioids like heroin had been reinforced in school for years. Brooke tried to get help, even going to Florida for treatment. She told her family she was sorry for hurting them through her actions.
She died Jan. 5, after overdosing on a drug cocktail she thought was heroin.
Mitchell befriended Virginia Beach School Board member Carolyn Weems, whose daughter also died from an overdose. The two are part of a growing chorus of people pushing the need to educate children everywhere about opioids and make parents an active part of the fight against the epidemic.
"She was so smart," Mitchell said. "She just did something very stupid."
Virginia Beach's drug curriculum includes traditional objectives. Elementary school students learn about harmful effects of drugs, alcohol and tobacco. Middle schoolers delve into the topic more thoroughly, discussing ways to avoid drug use. High schoolers go even deeper, talking about how to maintain good long-term health.
The difference now is that the division has made opioids a main topic. Younger children in Virginia Beach learn about the harm prescription drugs can cause if not used properly. As they get older, they figure out how to discern media messages - such as the onslaught of commercials suggesting a pill will help make them better.
Amy Cashwell, Virginia Beach's chief academic officer for teaching and learning, hopes youngsters learn to recognize when a friend needs help and how to provide it. She said that in the past, opioids were briefly covered in lessons. But the division tries to make its curriculum reflect issues in society, and the numbers on such drugs stand out.
Since 1999 the number of overdose deaths involving opioids has quadrupled, according to the Centers for Disease Control and Prevention. The U.S. Health and Human Services Department said that 125 million people misused prescription opioids in 2015; of those, it was the first time for 2.1 million.
"This was an issue affecting kids in our schools," said Cashwell, who will present the division's curriculum to the rest of the state as part of a Virginia School Boards Association conference this fall.
Other school divisions are making similar efforts. Last year, several members of Chesapeake's leadership team attended a regional gathering that addressed opioids. They incorporated what they learned into the high school drug unit, a spokeswoman said.
This year, Chesapeake is expanding resources for high schools and starting conversations about working the topic into middle schools.
In late 2015, Virginia Attorney General Mark Herring's office put out a documentary, available on the office website, called "Heroin: The Hardest Hit" that features Weems and others impacted by the drug. In a recent interview, Herring said education is a crucial component in the opioid fight.
"This is not a problem we are going to arrest our way out of," he said.
Weems lost her 21-year-old daughter Caitlyn to a heroin overdose in 2013. She started using prescription drugs while battling pain as a soccer player at Bayside High School and slipped into heroin use a few years later.
Weems wants everyone talking more openly about opioids. It's important to know it's not just "bad" youngsters who are dying from overdoses, she said.
"The stigma is a huge thing," Weems said.
There were more than 1,400 fatal drug overdoses in Virginia last year
These Fatal drug overdoses shot up 38 percent in Virginia between last year at an alarming rate that officials attribute to abuse of syntheticopioids, heroin and prescription fentanyl.
Thomas M Bates
President RK Subaru/ RKAuto
President of Protecting Children Foundation
2661 Va. Beach Blvd.
Va. Beach, VA 23452
757-431-6600    bates@rkauto.com